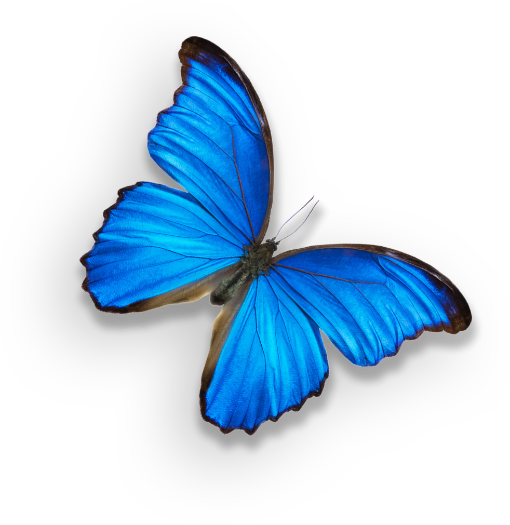 Frequently Asked Questions
For the safety of the butterflies, we do not recommend visiting with prams. You can leave your pram at the reception desk, where the receptionist can look after it.
Yes. Lockers or hooks are at your disposal.
This depends solely on you. We do not limit the time of visits.
The average visit lasts 30 – 45 minutes.
Yes, our butterflies hatch throughout the year. On any day, month, or season that you visit us, there will always be approximately the same number of butterflies to be seen. The only thing that changes throughout the year is the make-up of the butterfly species.
No. You can come at any time without any worries.
Yes. Prague, Brno, and Lipno are wheelchair accessible. In Karlovy Vary, there needs to be another person available to help you conquer several stairs.
Yes. Even the youngest of tots are welcome. However, we request that parents keep their children in line to protect the butterflies from an undesirable reaction on part of the child. Admission fees are applicable for children from three years of age.